Kerala Experiences - Nagarhole National Park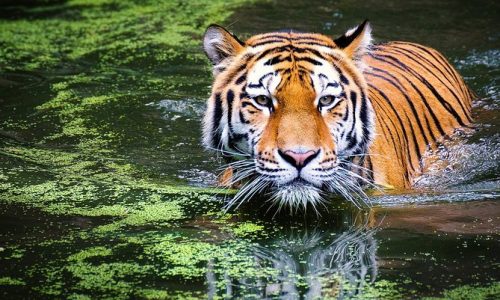 Places
Nagarhole, Karnataka India
Nagarhole National Park (also known as Rajiv Gandhi National Park), is a national park located in Karnataka, India. It is one of India's premier Tiger Reserves along with the adjoining Bandipur Tiger Reserve. The park has rich forest cover, small streams, hills, valleys and waterfalls. The park has a healthy predator-prey ratio, with many tigers, Gaur, elephants, Indian leopards, and deer.
The park derives its name from naga, meaning snake and hole, referring to streams. The park was an exclusive hunting reserve of the kings of the Wodeyar dynasty, the former rulers of the Kingdom of Mysore… Flagship species like Bengal tiger (Panthera tigris tigris), Indian bison or gaur (Bos gaurus) and Indian elephants (Elephas maximus indicus) ('' jackal '') are found in large numbers inside the park. The park also has a good number of golden jackals (Canis aureus), grey mongoose (Herpestes edwardsi), sloth bears (Melursus ursinus), striped hyena (Hyaena hyaena), spotted deer or chital (Axis axis), sambar, barking deer (Munitacus muntjak), four-horned antelopes (Tetra cercus quadricornis) and wild boar.
The park can remain closed for long stretches between July and October, when the rains transform the forests into a giant slush pit. The Kabini River empties into the Kabini Reservoir, creating a vast watering hole for Nagarhole's wildlife. Kabini was once a private hunting reserve for the maharaja of Mysuru, and today it hosts some of the top wildlife lodges in southern India. The best time to view wildlife is during summer (April to May), though winter (November to February) is more comfortable.
GET IN TOUCH WITH A DESTINATION EXPERT